All the info you need to know for SANTA's visit!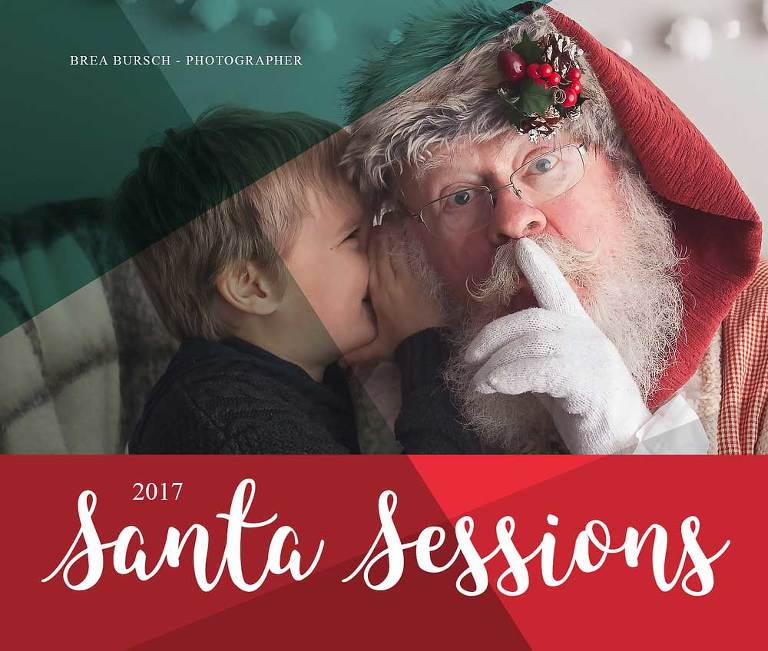 Brea has secured THEBEST Santa around to infuse your family with the magic and wonder of Christmas all while being photographed to keep those memories forever!
You've found the place for all of the information to help you make the decision to purchase a session. These sessions are VERY limited, first come, first served, and will go fast. Bookings will open at 9am on Saturday, August 26, 2017 with newsletter subscribers getting first dibs (so get on the list today!).
Join me on Saturday, November 18th and Sunday, November 19th in studio for these super limited, very exclusive Holiday themed mini sessions.
These sessions are at an unprecedented low price of $149 with two digital images included OR $299 for 15+ (all) images. They are limited to just a few and then no more. They will sell out and sell out quickly. Sessions will begin as early as 9:30AM but no later than 1PM. You will be able to choose and secure your session time at checkout when this event goes live next week.
Holiday cards, prints, and additional digital images are available to purchase as well. In fact, the $299, 15+ digital images, session will be available at a pre-sale price at the time of booking which will save $50 over buying them all later.
Upon checkout and payment of the session fee, I will email access to a private info page on my website with helpful tips and tricks, wardrobe suggestions, portrait contract access,  what the Holiday sets look like, etc. so you have all the info you need for a super successful mini session.
Things to know:
a model release and signed photography contract is required and access information will be sent via email after payment is remitted
sessions are 15 minutes long and you will forfeit your session without refund if you are late or arrive unprepared
expect online access to your gallery of images within 10 days of the session
all ordering will occur online and must be completed within one week of your gallery being available to take advantage of sale prices
digital images will be delivered via email
there are no refunds, exchanges, or returns
purchasing your session indicates agreement with these terms
So, get on that newsletter list, set your alarms for next Saturday, and take care of that Santa visit before school even starts! #winninglife #momsohard