A Client's Review of her Studio Family Photography Session with Seattle Family Photographer Brea Bursch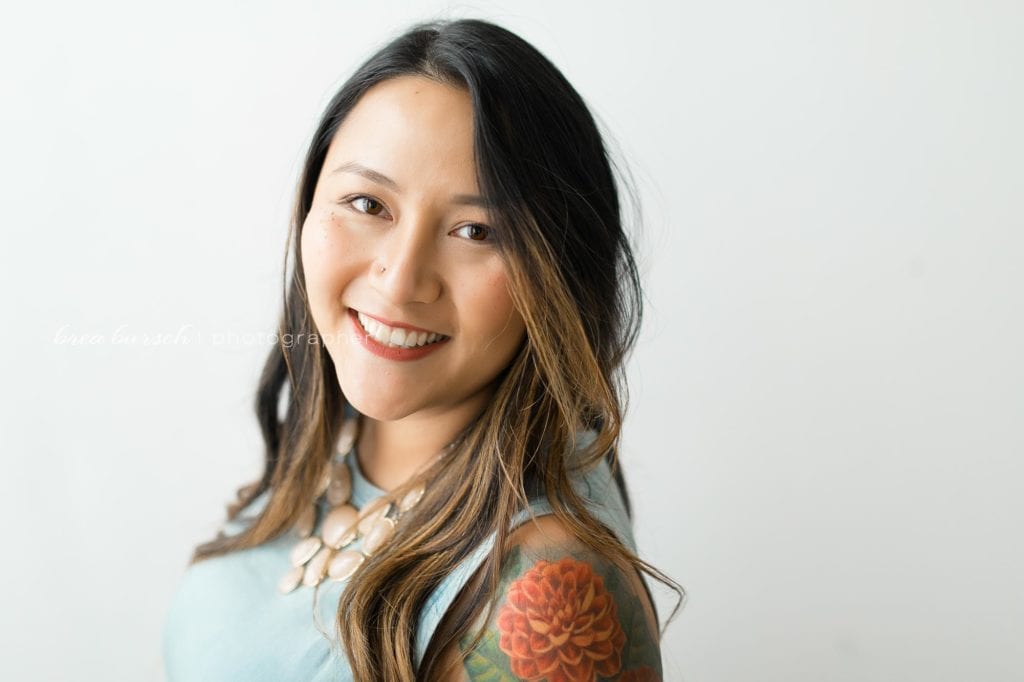 Hi there! My name is Anh and I am the lucky mother of two little girls and a very handsome husband. Recently, my family had an urban family photo shoot and studio photo session with Seattle family photographer Brea Bursch.
Now, I have never been one for photography sessions.
…because I prided myself on not being sentimental.  I would argue that professional photos were too expensive; or too much work; or, let's be honest here,  just plain ridiculous.  But then I turned 30. THIRTY YEARS OLD.
Apparently sentimentality increases while metabolism decreases at 30.
As the big birthday approached, I realized that the only thing I truly wanted to celebrate surviving 30 years was a beautiful family photo shoot. Guys!, we lived a lot in my 20s! We got married, had kids, changed careers, survived some really hard seasons and celebrated some truly great seasons.  I wanted family photos to capture the beauty of the life that I was blessed enough to live so far right where we were at now.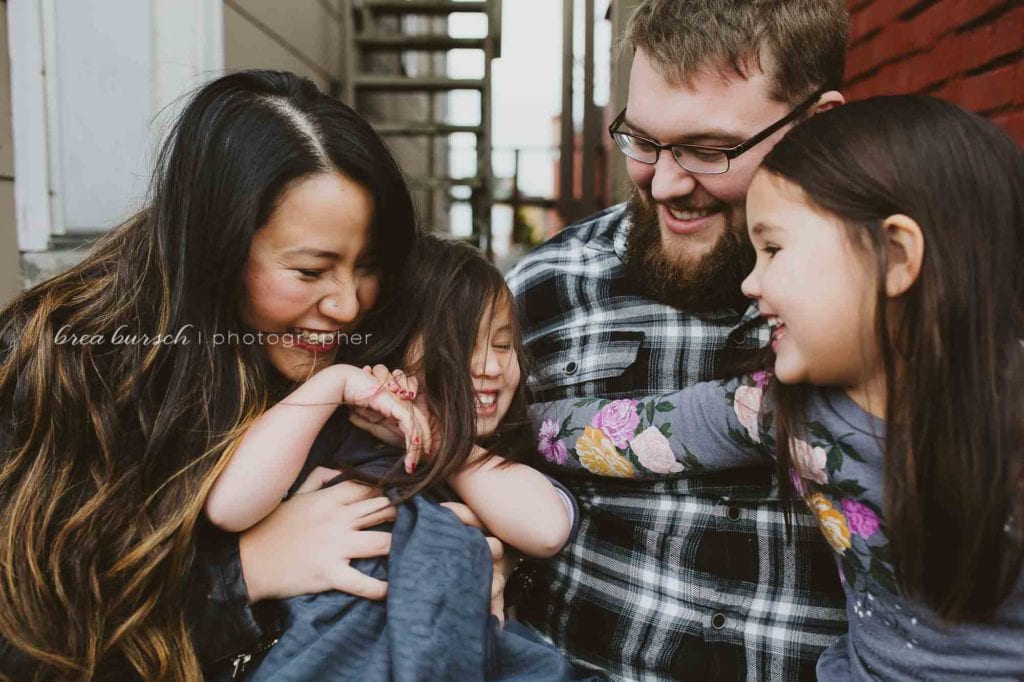 Choosing the perfect family photographer near us was easy.
I am surrounded by amazing creatives: painters, jewelry makers, Joanna Gaines-level homemakers, artists of every sort, and photographers. Even among the professional family photographers in my network, Brea was the clear choice.  If anyone was going to capture this milestone then it would have to be her. I have known Brea for years and I have admired for years. Did you know the woman has her work displayed on two entire floors at Swedish Edmonds Hospital and she has been in business for a DECADE?!? No big deal, guys, no big deal.
To say that Brea is gifted would be an understatement.
It is not only the photos she produces that are valuable…  The entire experience was worth the price.  It was worth the budgeting and planning because I was not just in it for the photos; I was in it for the relaxed, fun, low stress photo shoot experience for my family.  I tend to be that "crazy" mom when I am super anxious and the work of coordinating our family photo shoot had me topped out. It was vital I had someone who could help coach me through the potential meltdown moments when I was wound tight expecting perfection at every turn.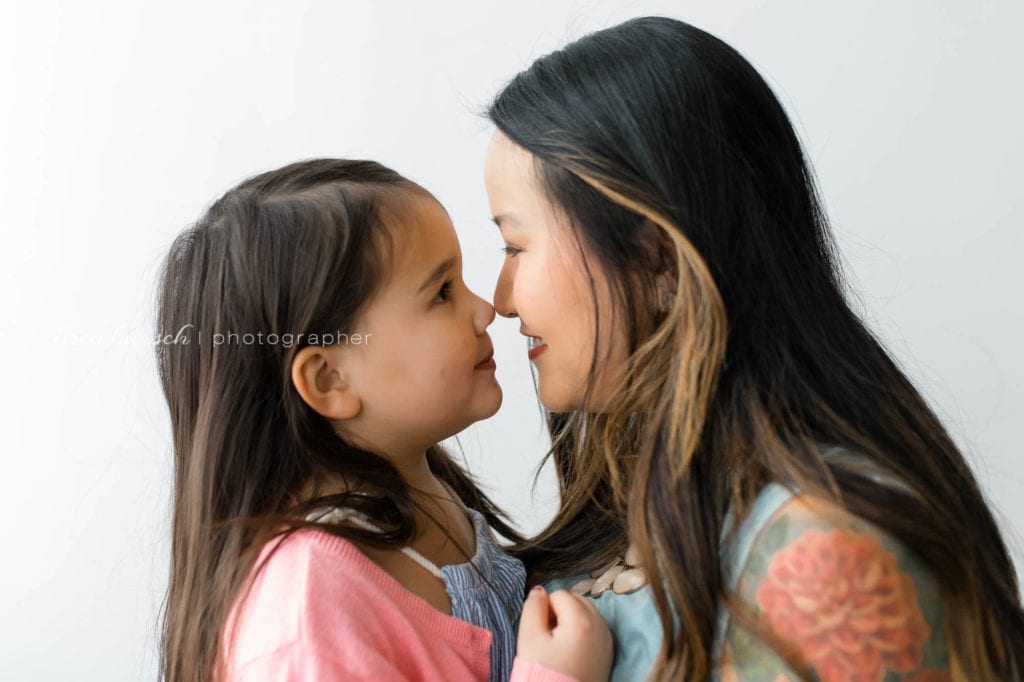 Little did I know, imperfection is perfect.
Perfection isn't everyone 'behaving' and looking at the camera and smiling every second… it's actually the in between moments where my family's genuine affection and personalities came out. Brea was able to keep all of us, even this crazy mama, relaxed and having a great time!
Brea has an incredible of making everyone feel at ease.
This was a must for me because my husband is an introvert and my youngest is really shy so I needed a photographer who was able to produce high-level work while maintaining a family-like feel. My husband barely complained and my girls had fun showing off their distinct personalities. Brea was truly go with the flow and nothing seemed to faze her.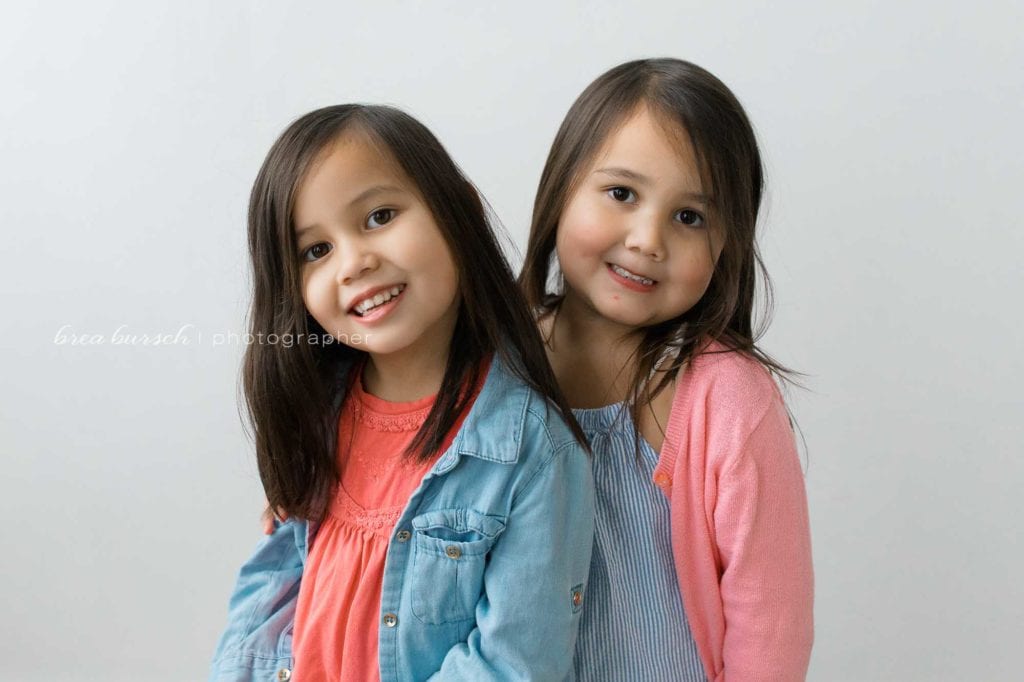 The investment of a family portraits with Brea is priceless.
These will be the family photos that we will show our future sons-in-law, those we will put in our girl's graduation page for yearbook, and those that will play during their wedding slideshows. They are a tangible, real reminder for our daughters about the depth of love between their parents because of the moments that were captured when their father and I were dancing. I will always remember exactly how my babies folded up into my lap, even after they are grown.
This is the season and the milestones we get to remember forever because we have the beautiful portraits from Brea.